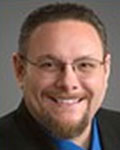 Mitchell is a well-known and respected safety professional in the construction industry. He is known for inspiring individuals to pursue continuous improvement and for achieving company-wide positive safety culture.
Mitchell worked as a Senior Loss Control Consultant for an insurance broker and was responsible for supporting some of the largest general and specialty trade contractors in California, Nevada, and Arizona.
Mitchell has held the position of Senior Safety Manager where he developed and led the safety program for a thousand plus workers on a $2.1 billion project. Mitchell has also spent over 18 years as a Safety Director representing both general and specialty trade contractors.
Mitchell is a member of the Texas Southwest Chapter of the Society of Safety Professionals and is the acting Executive Director of the Construction Section. Prior to the Southwest Chapter, Mitchell held the seat for the San Francisco Chapter of The American Society of Safety Engineers as the Construction Section Chairperson for two terms and Vice Chair for two terms.
Mitchell received a Professional Certificate of Occupational Safety & Health from the University of California San Diego, a Safety Management Specialist and Construction Health and Safety Technician designation from the Board of Certified Safety Professionals, and a Certificate in Safety Management from the American Society of Safety Engineers.